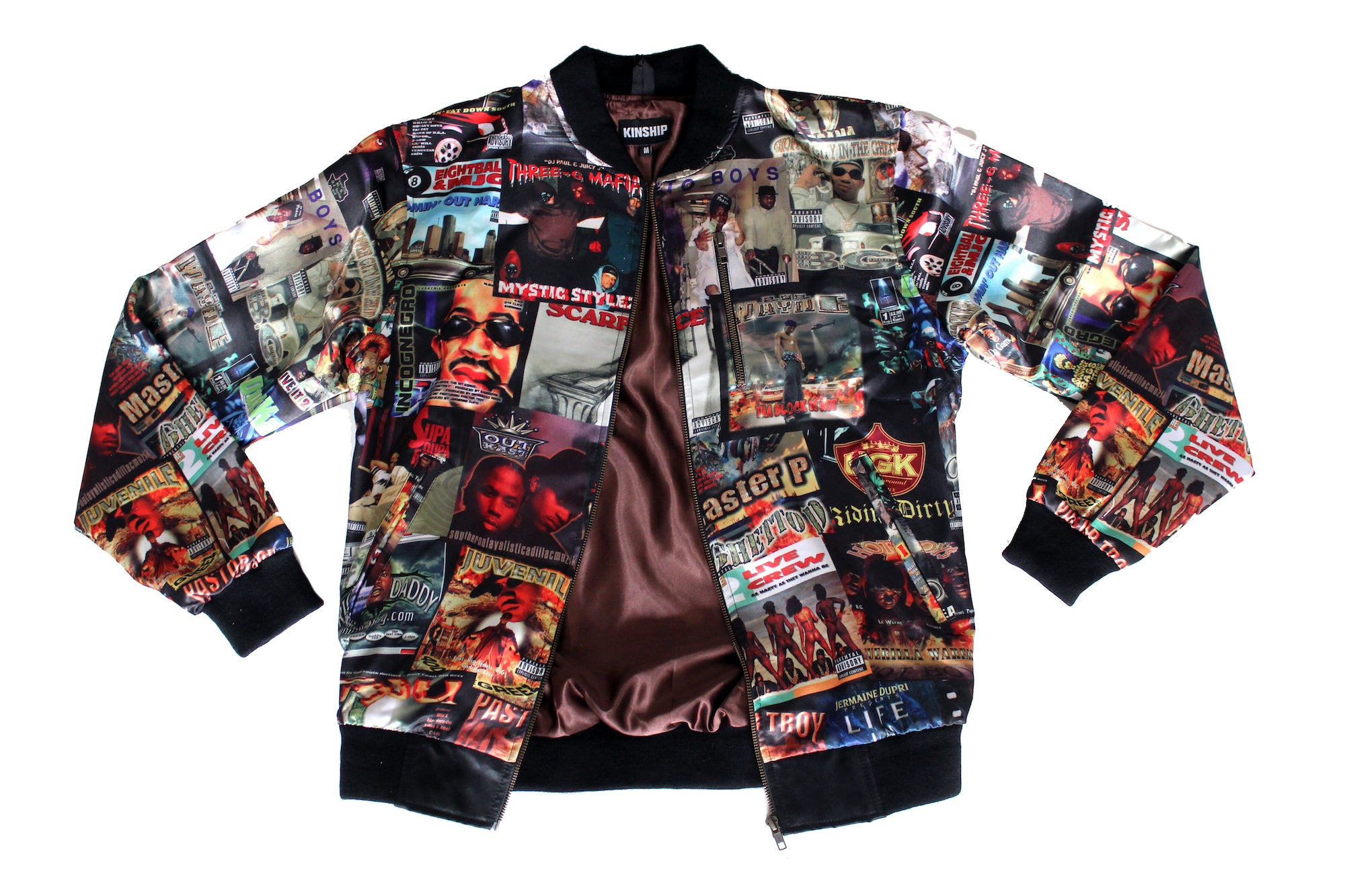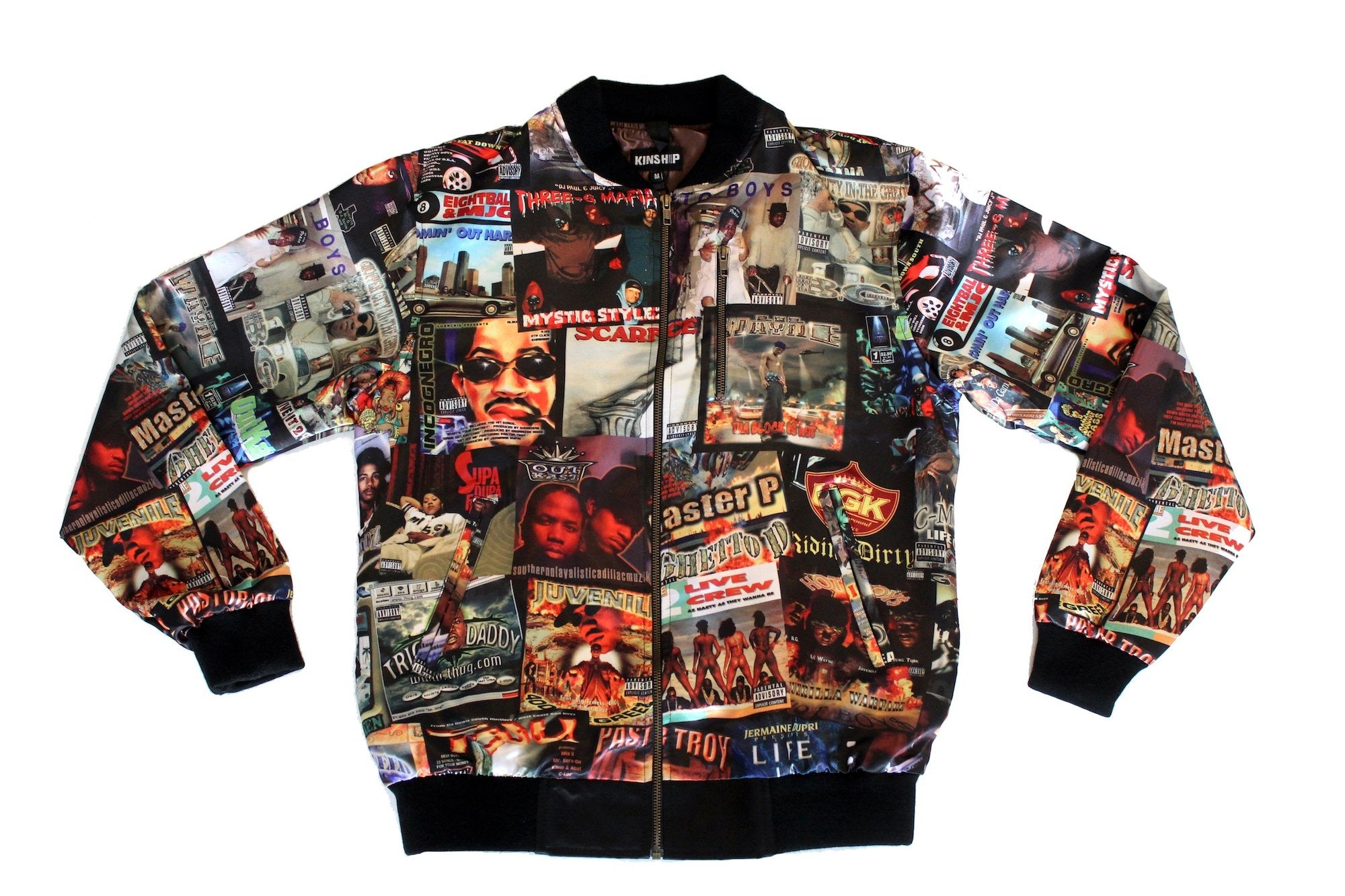 Dirty South Bomber
PRODUCTS RUN SMALL. If deciding between two sizes go with the larger option. Click here for the sizing chart.
"Dirty South" is a satin bomber that celebrates the South Coast. The all-over print jacket features of your favorite albums from the dirty dirty, including Juvenile's 400 Degreez, Outkast's Southernplayalistic Cadillac Music, UGK's Ridin Dirty, Three-6 Mafia's Mystic Stylez and many more.
100% satin bomber with satin lining and full zip front. Hand pockets at front, with a zipper breast pocket.
Orders will be shipped within 5 business days.