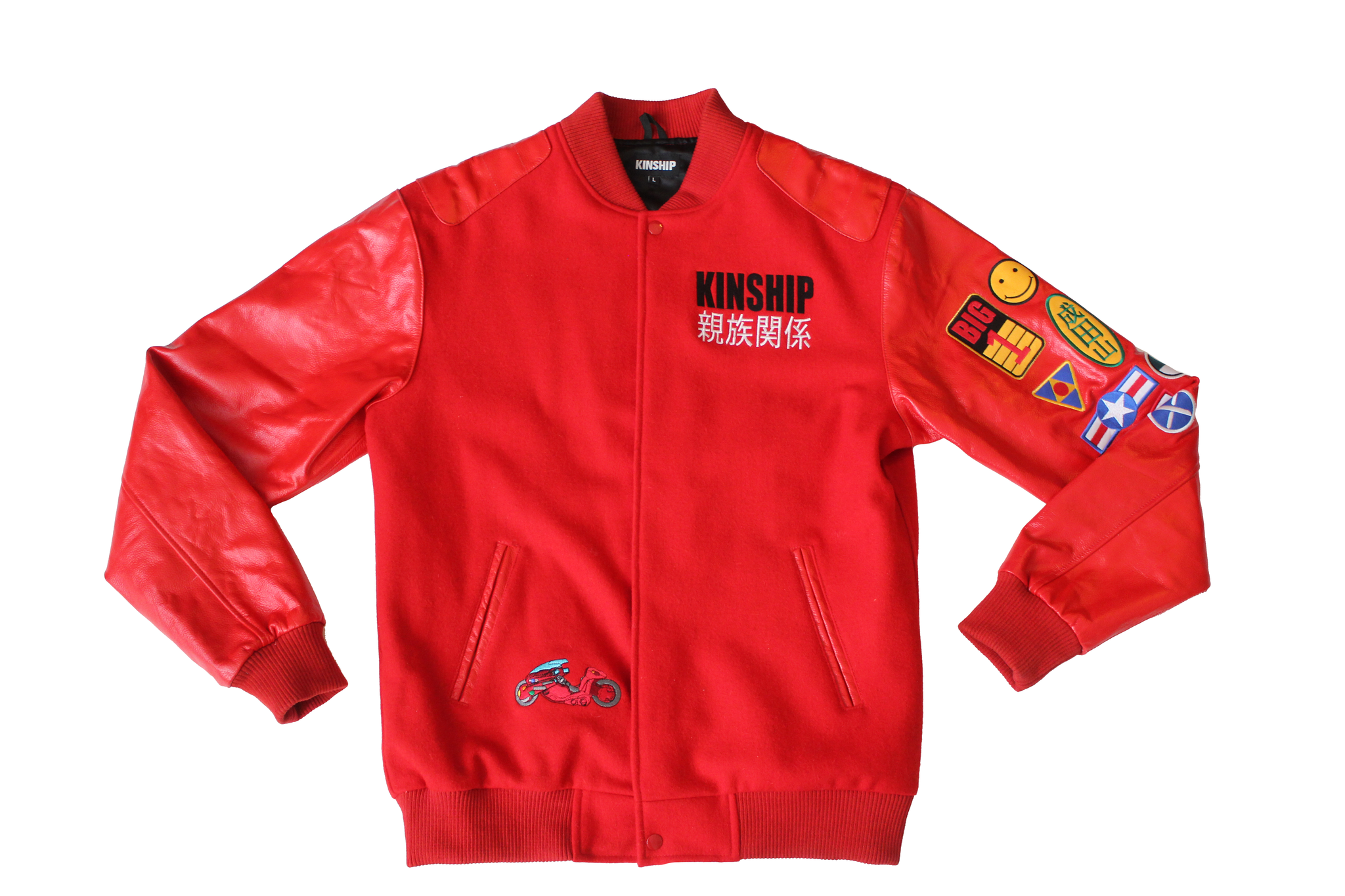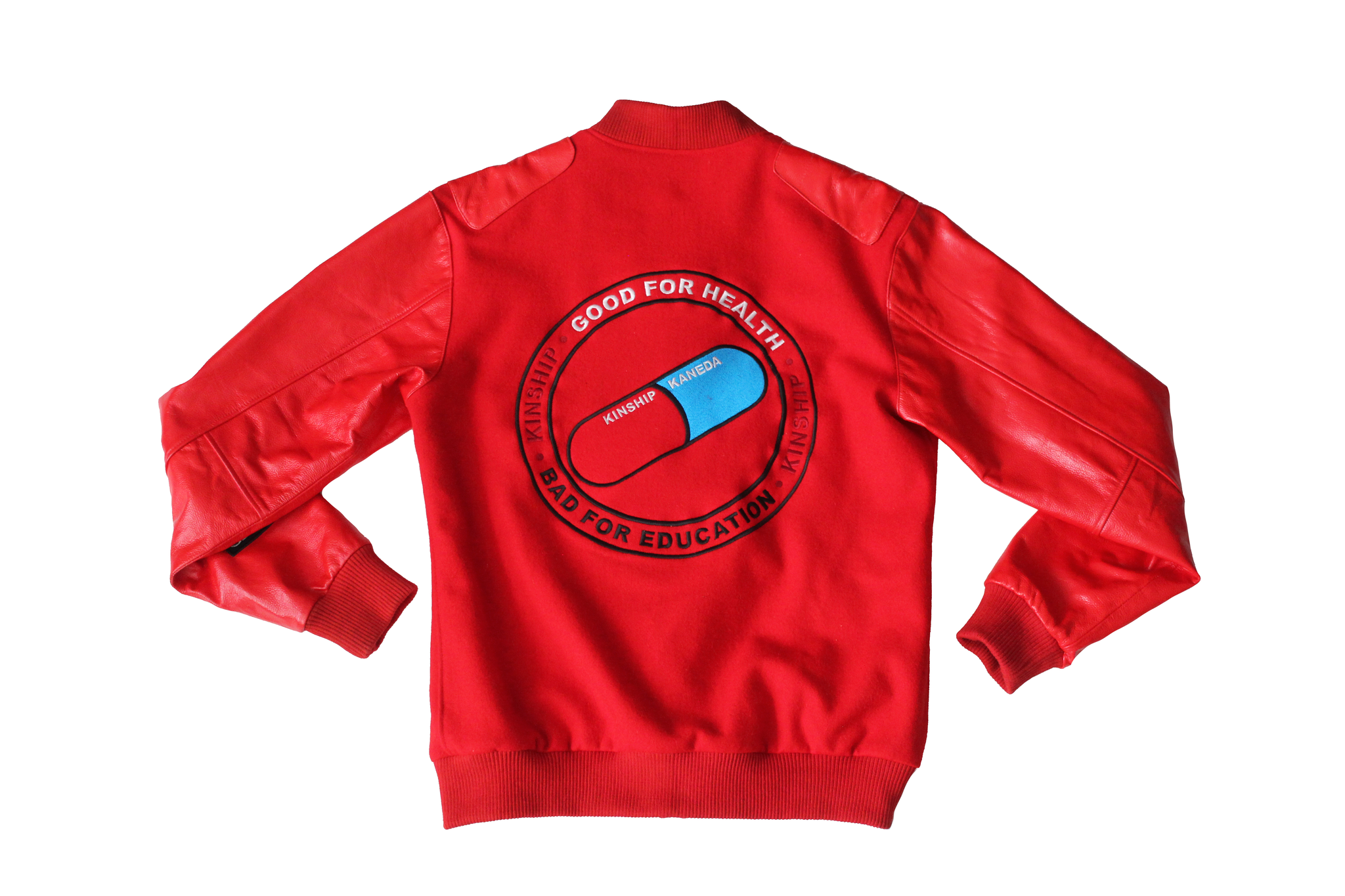 Kaneda 88 Varsity Jacket
PRODUCTS RUN SMALL. If deciding between two sizes go with the larger option. Click here for the sizing chart.
Live like the Capsules and the bōsōzoku gang with the Kaneda 88 Varsity jacket. Inspired by the legendary anime, celebrate the Neo-Tokyo city life.

The varsity jacket is made of wool and 100% genuine leather. It features eleven patches from Shotaro's ride. Kinship in English and Japanese on the chest with a patch of the infamous bike on the front right pocket. Black satin interior with Kinship's take on the classic pill on the back. Leather shoulder accents and hidden button closures.

Orders will be shipped within 5 business days.