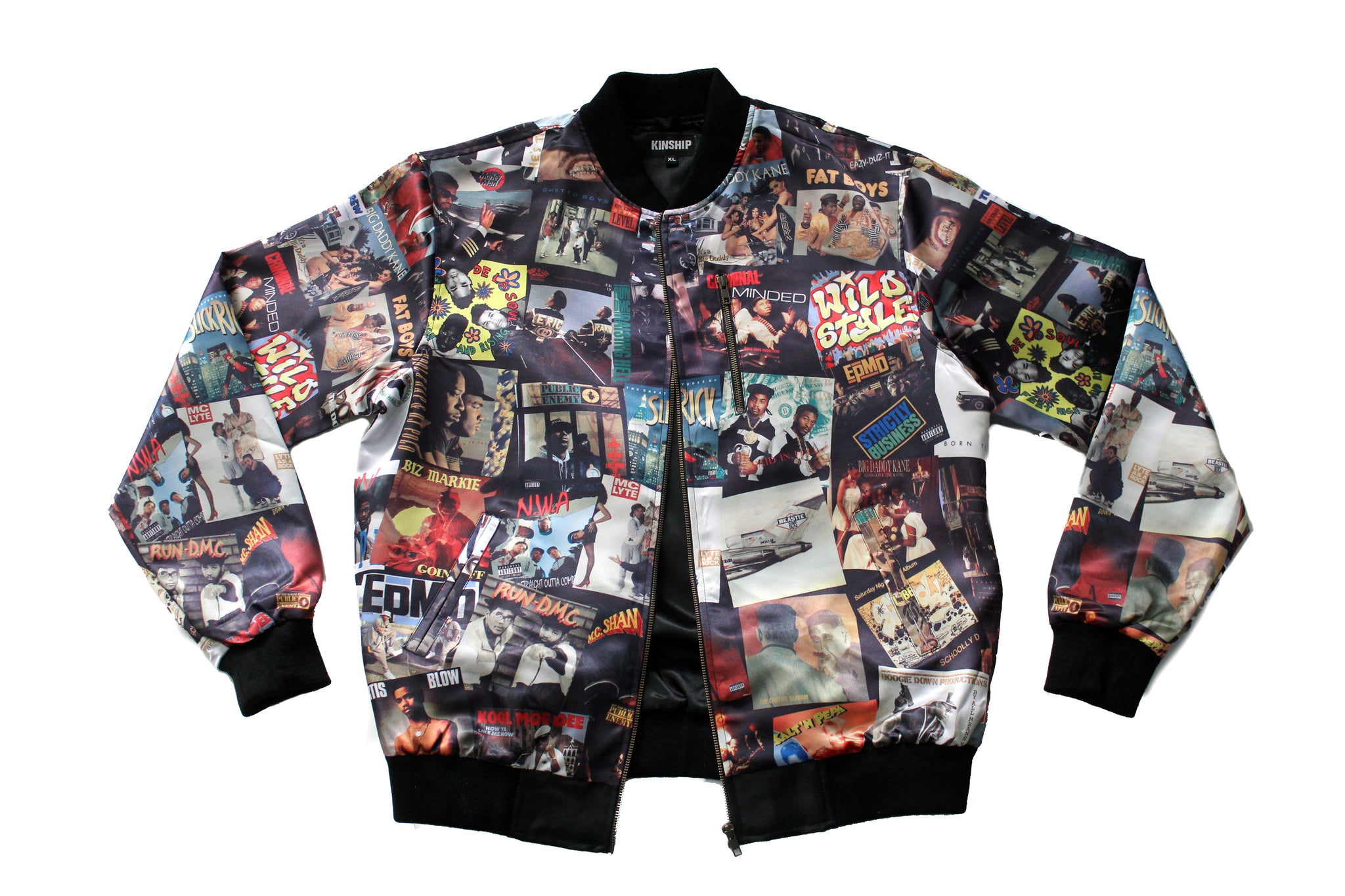 Cold 80's Bomber
PRODUCTS RUN SMALL. If deciding between two sizes go with the larger option. Click here for the sizing chart.
The "Cold 80's" Bomber honors an era of Hip-Hop that made the genre a worldwide phenomenon. The satin jacket features an all-over print of legendary 80's releases including N.W.A.'s Straight Outta Compton, Slick Rick's The Great Adventures of Slick Rick, and many more.
100% satin bomber with satin lining and full zip front. Hand pockets at front, with a zipper breast pocket.
Orders will be shipped within 5 business days.