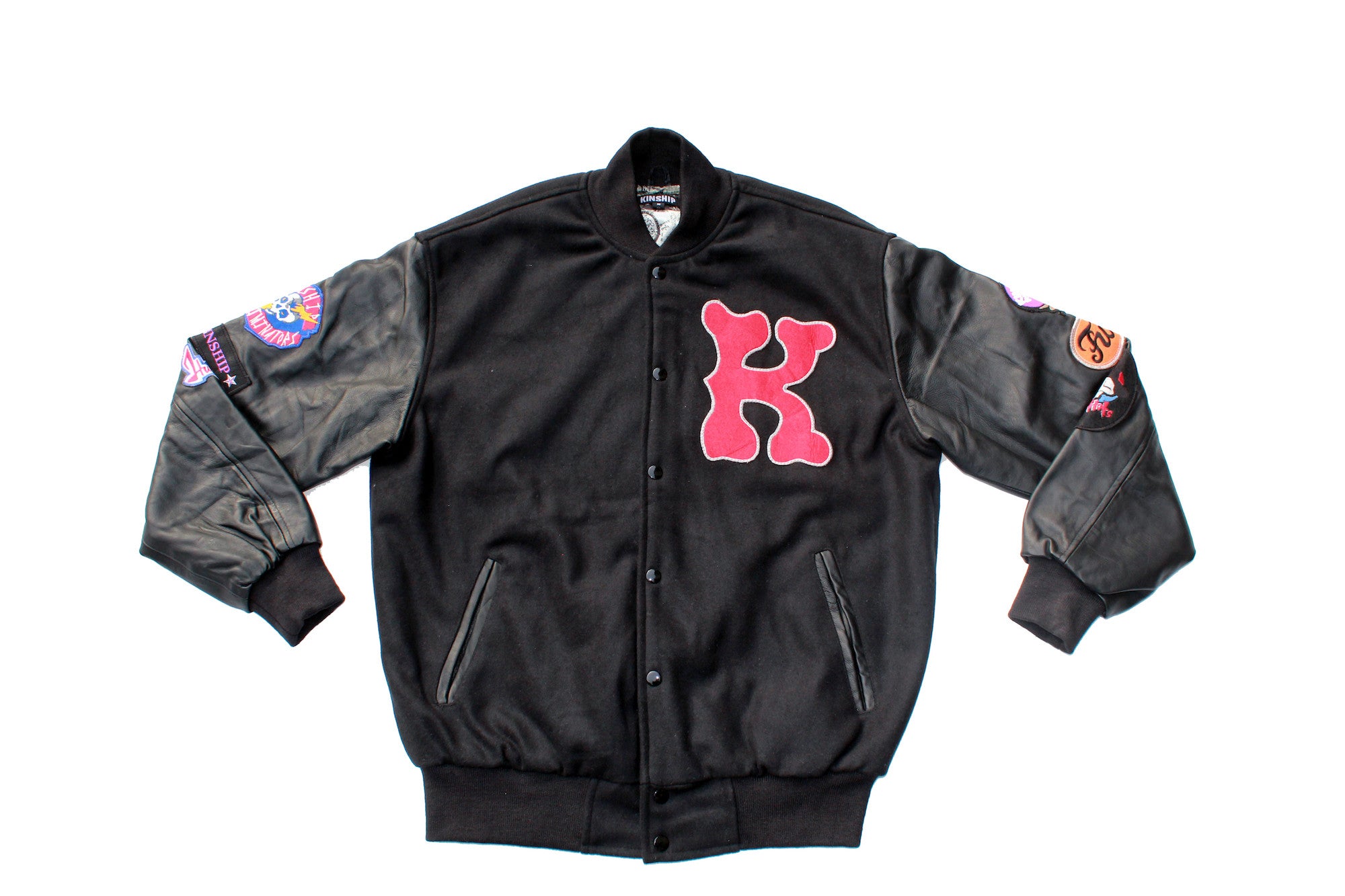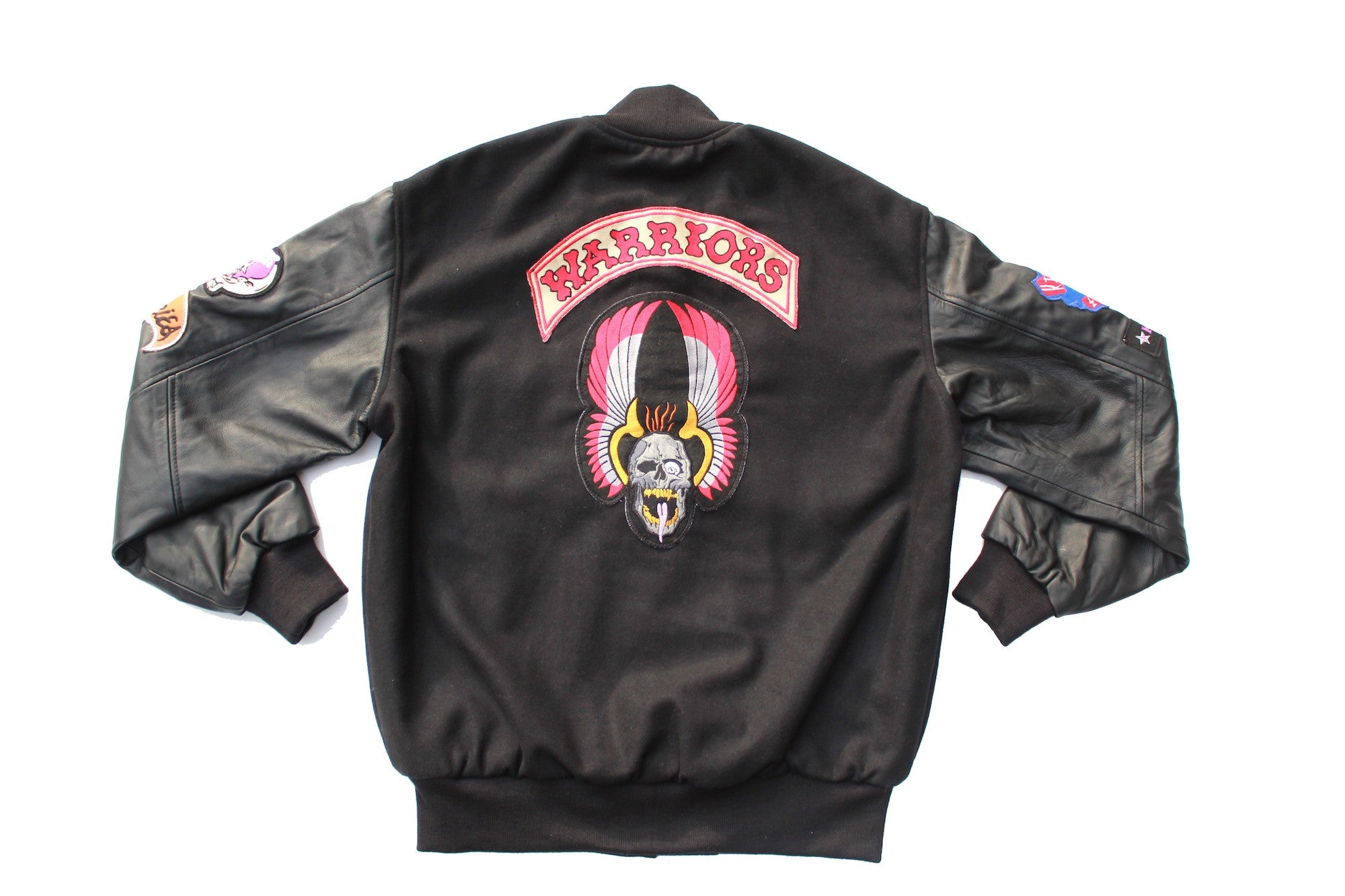 The Warriors Varsity
PRODUCTS RUN SMALL. If deciding between two sizes go with the larger option. Click here for the sizing chart.
"Warriors, come out to play-i-ay!" Keeping with the theme of Kinship, this jacket borrows inspiration from the iconic movie "The Warriors".
The Warriors Varsity is made of wool and 100% genuine leather. It features nine movie-inspired patches including The Furies, Hi-Hats, and a revamped Warriors "Warbird" bottom rocker. The satin inside features an all over print of images from the late 70's-80's of New York City's graffiti-ridden trains.
USA orders will be shipped within 5 business days.