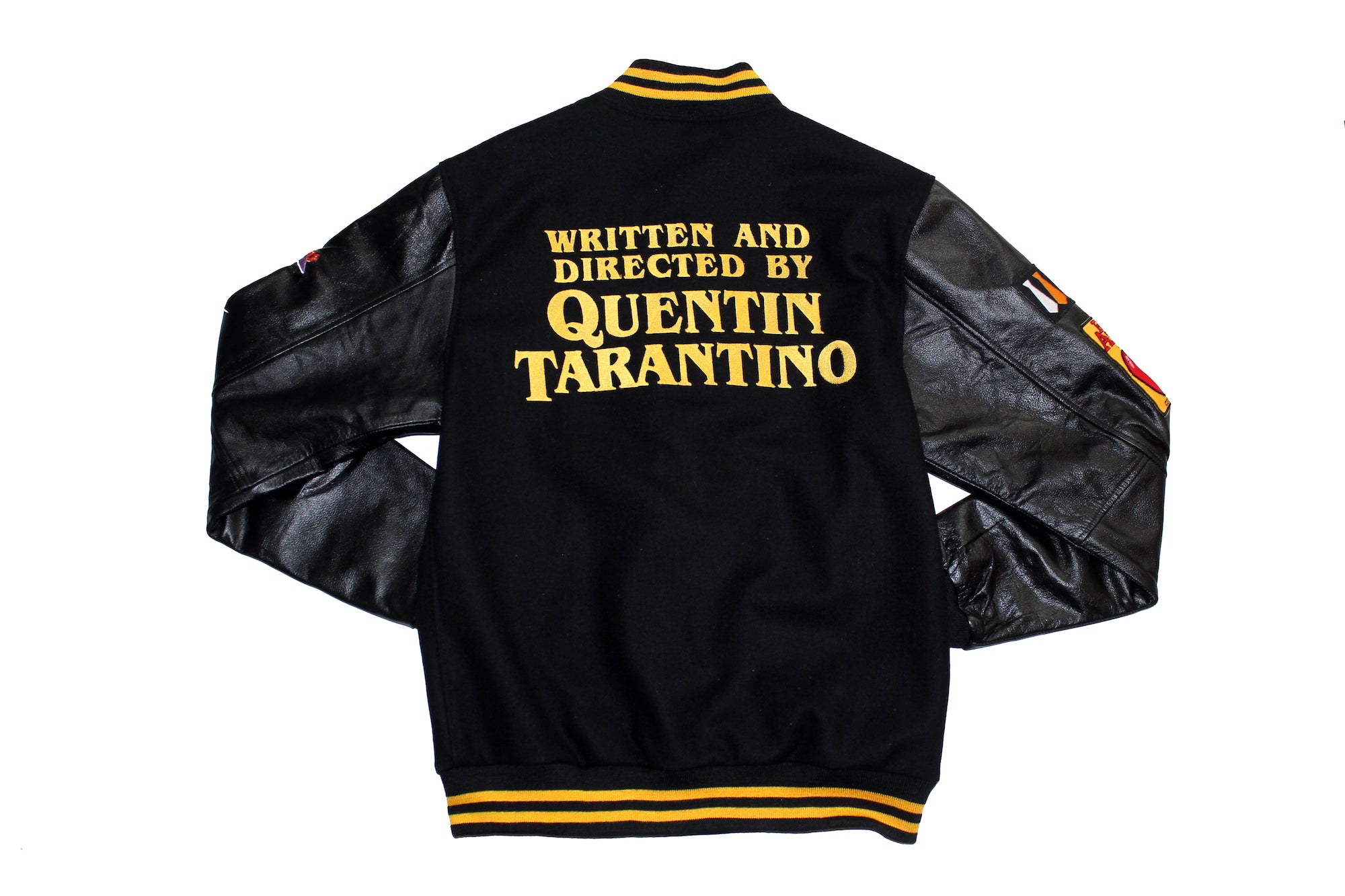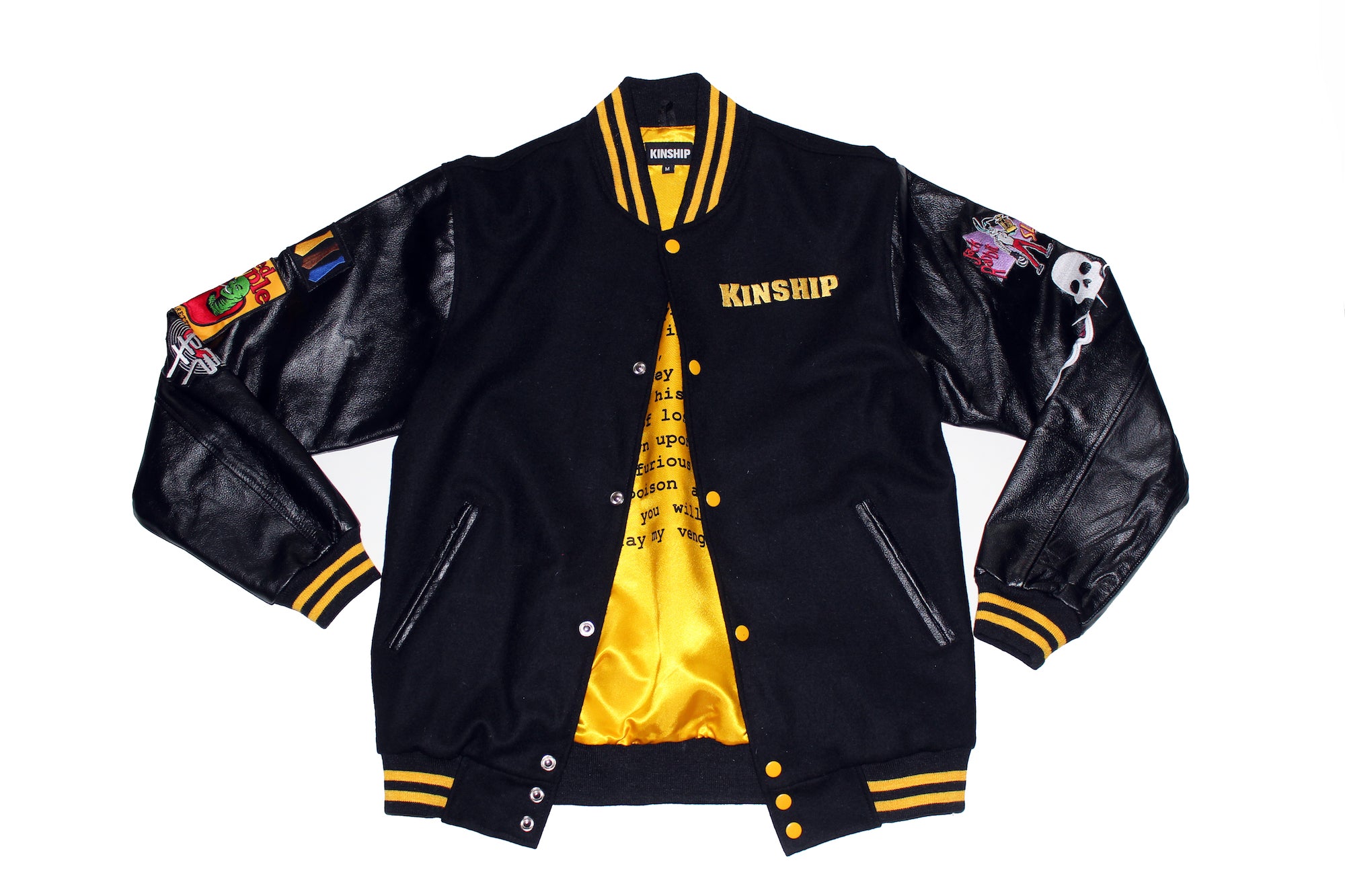 "Written and Directed" Varsity
PRODUCTS RUN SMALL. If deciding between two sizes go with the larger option. Click here for the sizing chart.

Inspired by the work of one of the most influential auteurs of our time, the "Written and Directed" Varsity celebrates all things Tarantino.
The varsity jacket is made of wool and 100% genuine leather. It features six QT film-inspired patches including Reservoir Dogs, Jackie Brown, and Death Proof. The satin inside includes Jules Winnfield's Ezekiel 25:17 verse from Pulp Fiction. Quentin's classic title card is posted on the back.
USA orders will be shipped within 5 business days.