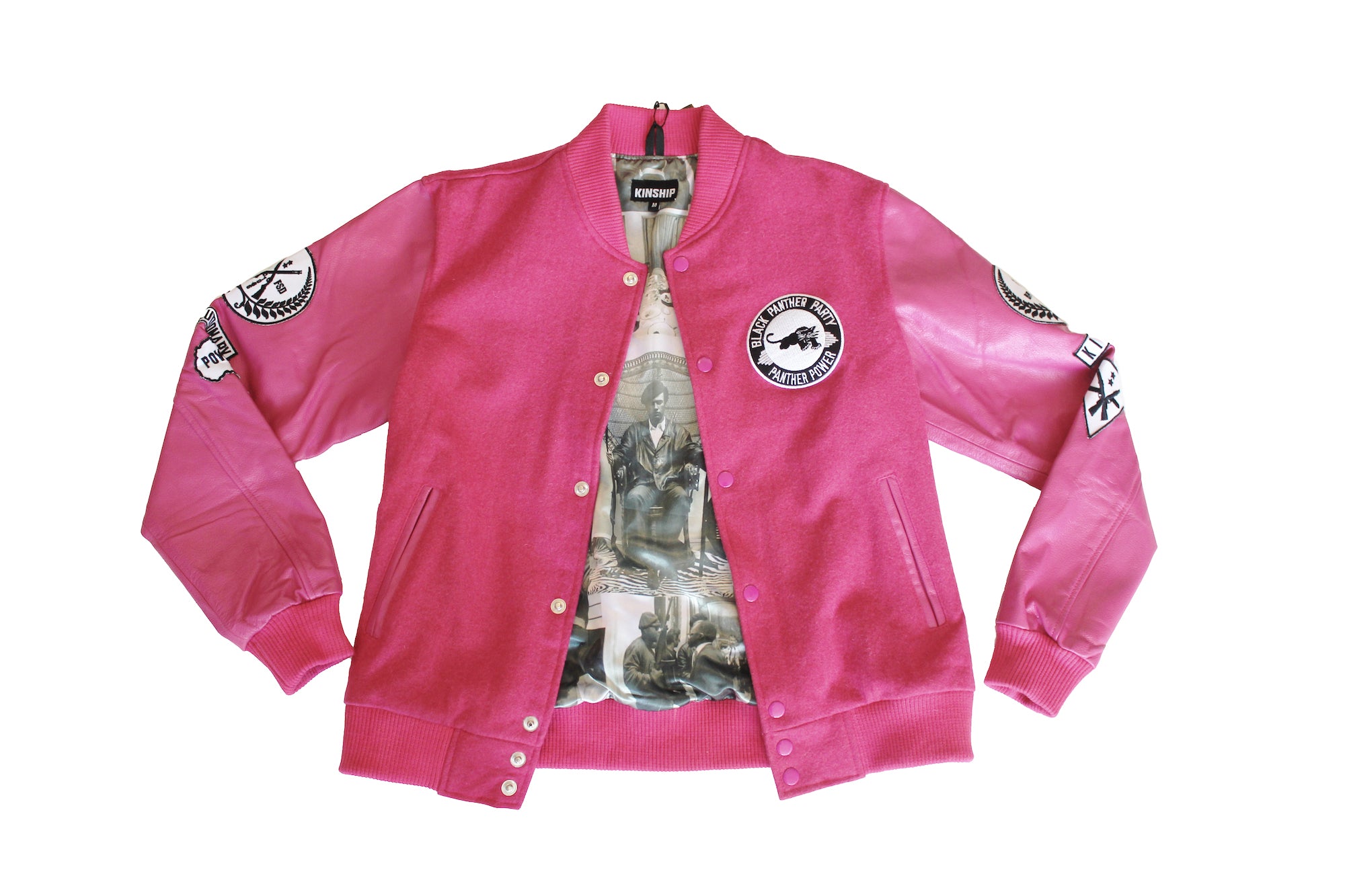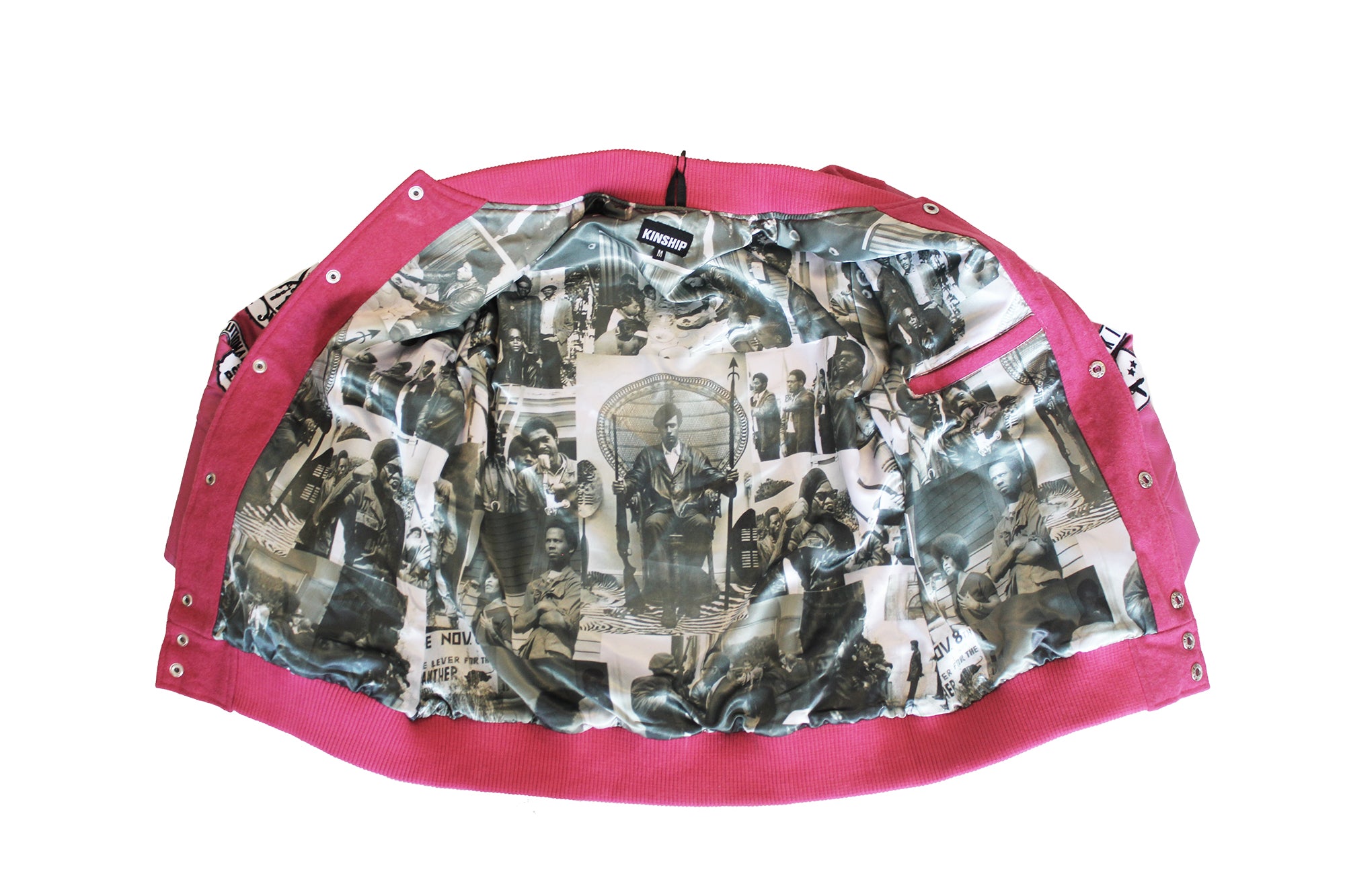 Black Panther Varsity Jacket Pink Contrast (Women's Sizing)
PRODUCTS RUN SMALL. If deciding between two sizes go with the larger option. Click here for the sizing chart.
The Black Panther Leather Bomber is made of wool and 100% genuine leather and features nine Black Panther-inspired patches. 1966 is highlighted on the back, the year B.P.P.F.S.D. was founded.
Orders will be shipped within 5 business days.