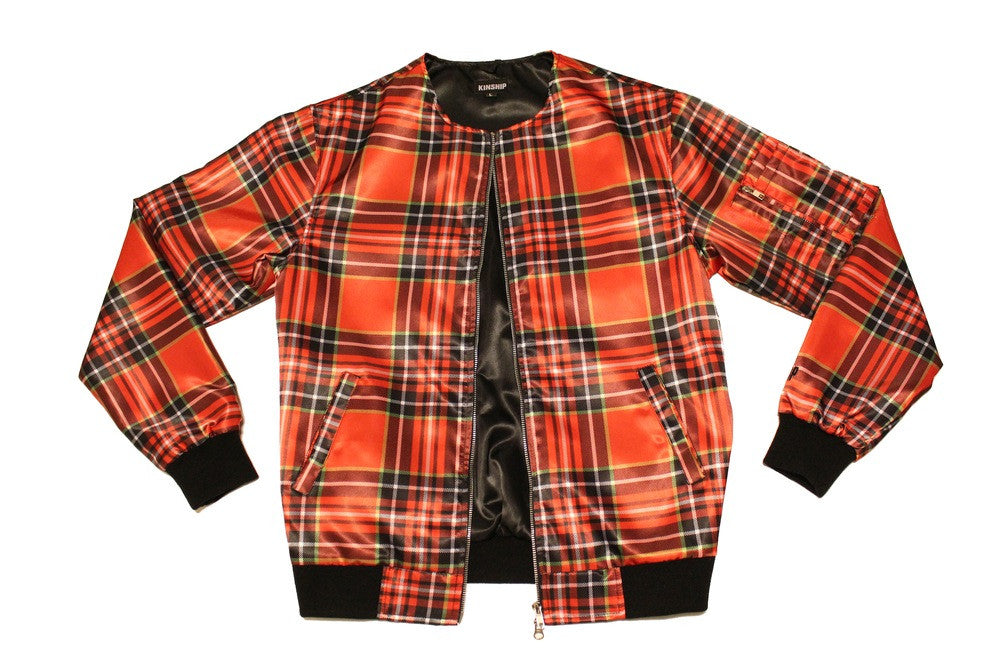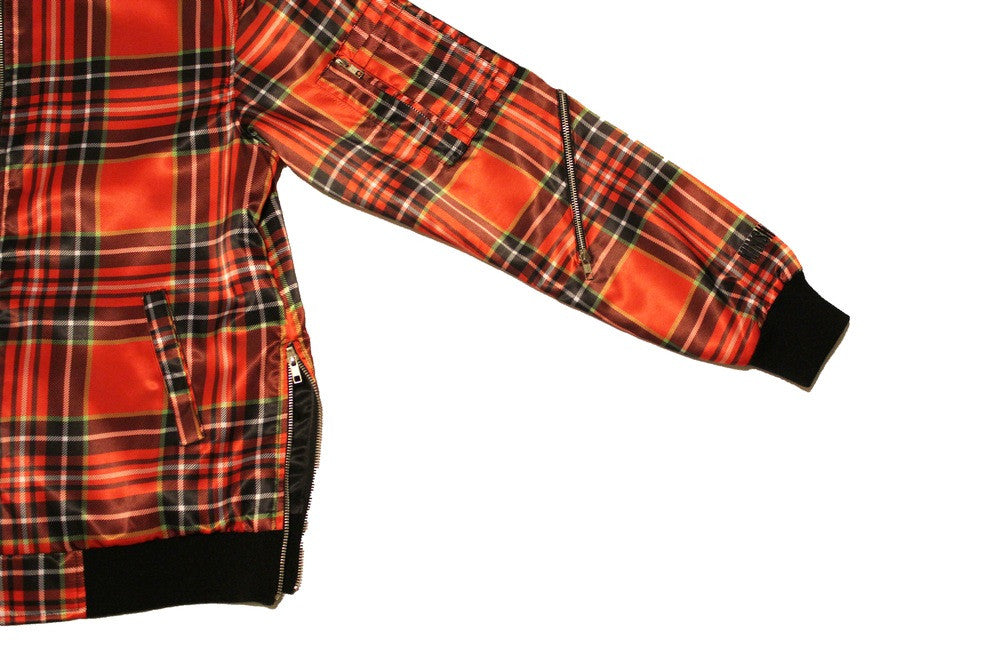 Collarless Bomber Jacket in Plaid
PRODUCTS RUN SMALL. If deciding between two sizes go with the larger option. Click here for the sizing chart.
Terry Richardson isn't the only one who loves plaid. This jacket was created with no collar, a unique plaid print, a side zipper, two zipper pockets on the left sleeve, the Kinship logo stitched on the left wrist and a black interior.
100% satin bomber with satin lining and full 2-way zip front.
Orders will be shipped within 5 business days.