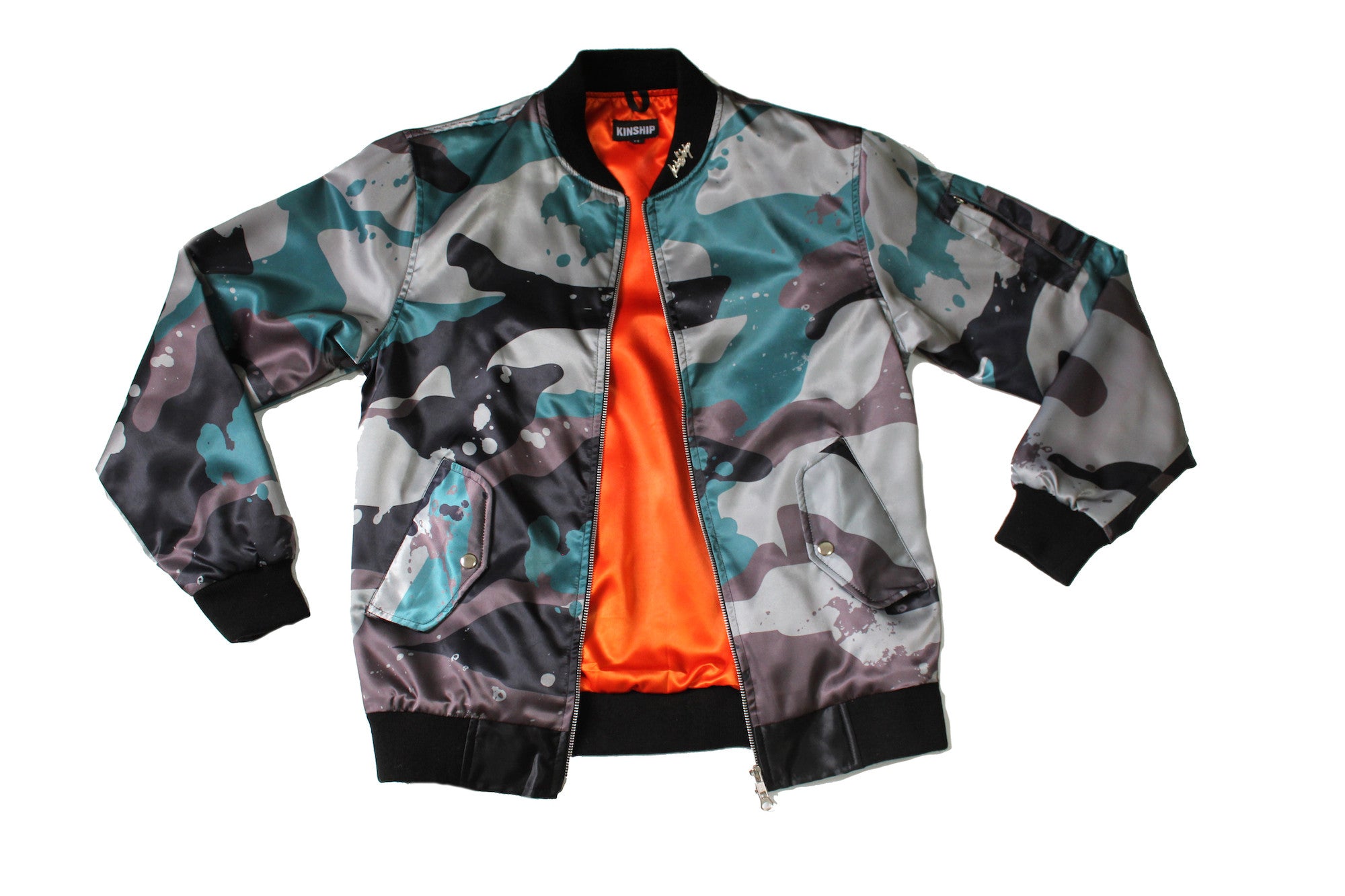 Splatter Camo Bomber "Standard Issue"
PRODUCTS RUN SMALL. If deciding between two sizes go with the larger option. Click here for the sizing chart.
"Standard Issued" Splatter Camo jacket features  camo print, two zipper pockets on the left sleeve,  and an orange  interior.
100% satin bomber with satin lining and full 2-way zip front.
Orders will be shipped within 5 business days.